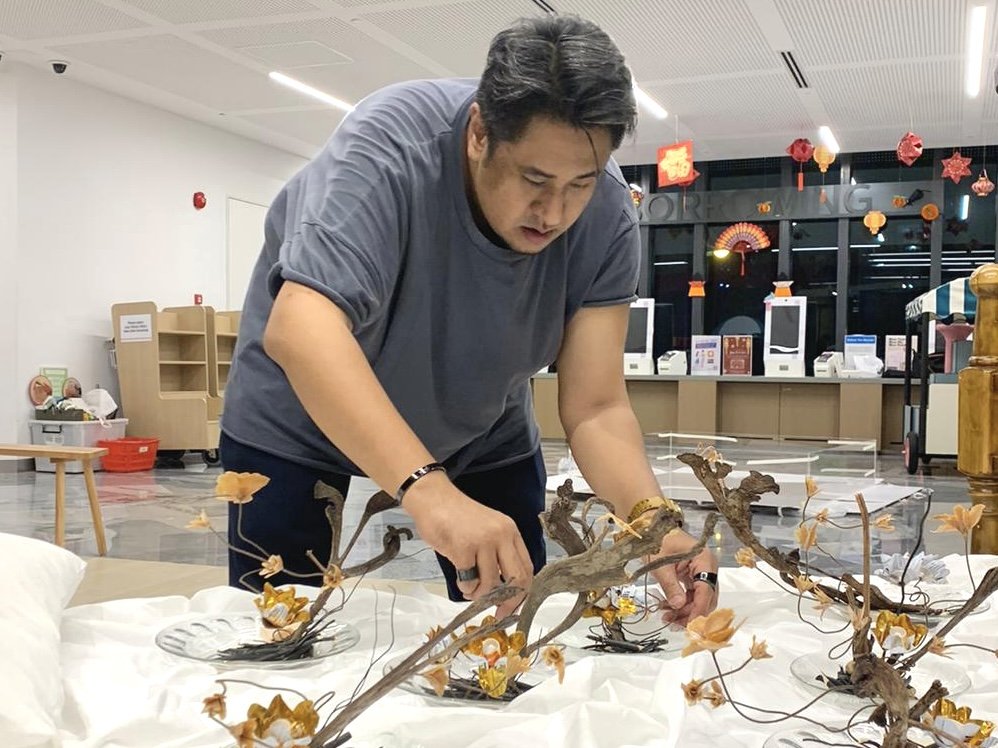 Ezzam Rahman
Sculptor
Ezzam Rahman (b.1981, Singapore) is a multi-disciplinary artist known for his interest in the body and the use of common, easily accessible, yet unconventional media in his art practice. Working across sculpture, installation, digital and performance, he creates works that are often time-based and ephemeral, aiming to pique viewers' thoughts on the themes of body politics, impermanence, traces, and abjection.
As a performance artist, Ezzam has performed extensively both regionally and internationally. He was awarded a joint winner of the Grand Prize for the President's Young Talents 2015 and the People's Choice Award by the Singapore Art Museum. In 2016, Ezzam was awarded the Goh Chok Tong Youth Promise Award by Yayasan Mendaki and the prestigious Young Artist Award by the National Arts Council, Singapore.
In 2021, Ezzam awarded the Most Promising Award; the photography category for PULSE Awards, Thailand and was appointed the artistic director of The Substation.